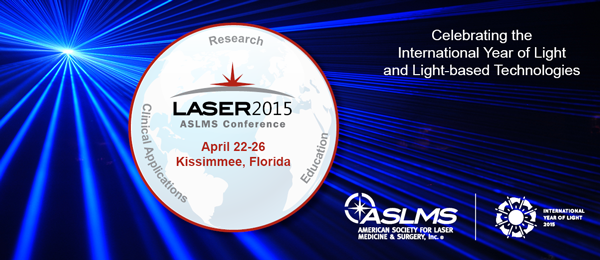 For the third consecutive time the Clinical Leger was present at the congress of the American Society for Laser Medicine & Surgery, where a medical professional has participated as a guest to talk about the applications of laser CO2 fractionated. The ASLMS Annual Conference 2015, meeting world-renowned and as the other times brought together experts in health of various countries.
Focused on laser treatment, the event search renew the knowledge of those who work in the area by means of an interaction between laboratories, industry, physicians and scholars of health. Generating, this way, advances in the medical community. he ASLMS Annual Conference happened in April 22-26, 2015, in the city of Kissimmee, Florida.
The event was organized at Gaylord Palms Resort & Conference Center.
TOP